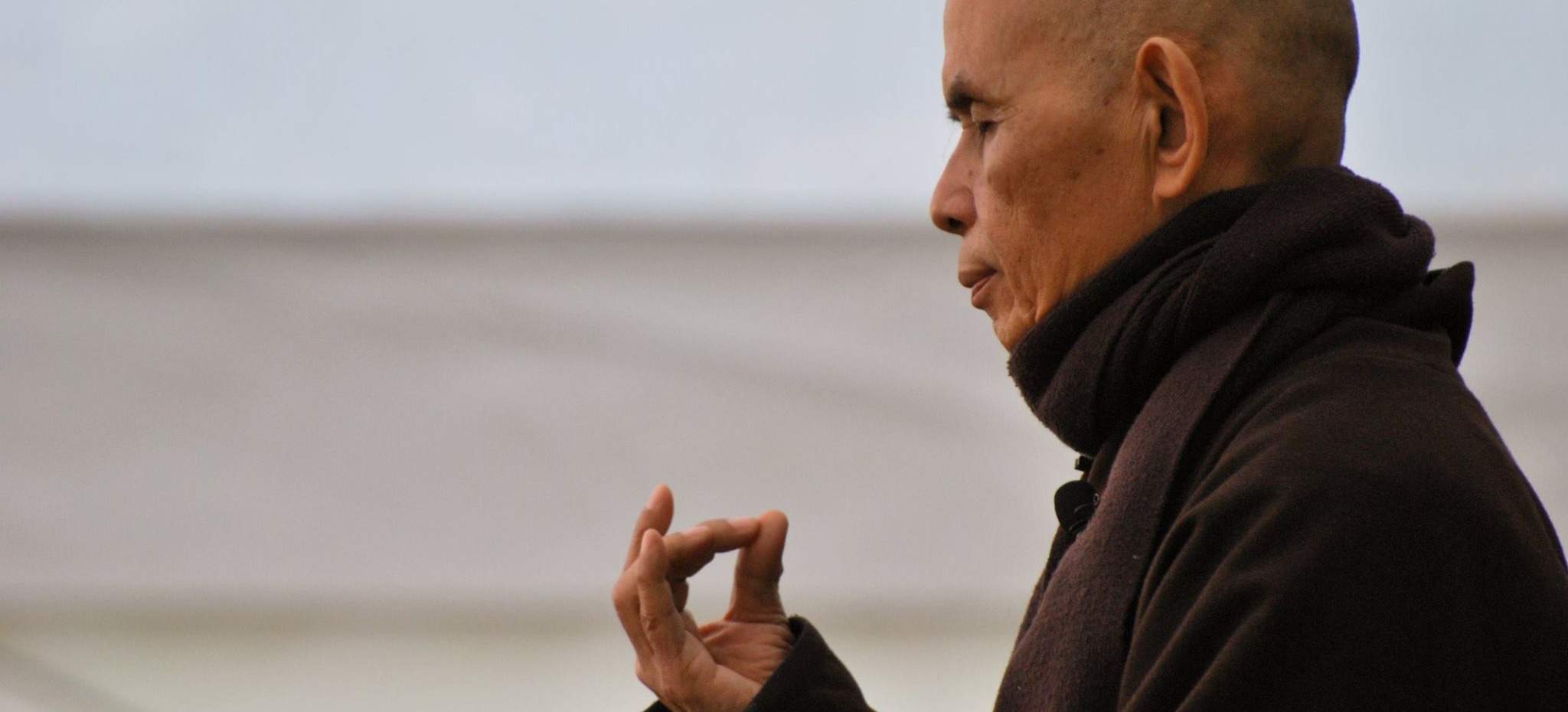 About Unified Buddhist Church, Inc.
---
The Unified Buddhist Church, Inc. (UBC) was founded in 1998 to represent Vietnamese Zen Master Thich Nhat Hanh and his Sangha in the United States. It is the legally recognized governance body for Parallax Press (Berkeley, California), Deer Park Monastery (Escondido, California), Blue Cliff Monastery (Pine Bush, New York), Magnolia Grove Monastery (Batesville, Mississippi), Thich Nhat Hanh Foundation (Escondido, California), and the Community of Mindful Living.
The UBC is a U.S. tax-exempt charitable organization under Section 501(c)(3) of the Internal Revenue Code. Donations are tax-deductible as allowed by law. The UBC is a sister organization of Unified Buddhist Church (Eglise Bouddhique Unifieé) in France, home to Plum Village.
For more information, please click on the links below.
Monasteries

Plum Village, near Bordeaux in southwest France, is the largest international practice center in the Plum Village tradition, and the first monastic community founded by Zen Master Thich Nhat Hanh (Thay) in the West.

Plum Village is where Thay has realised his dream of building a Beloved Community: creating a healthy, nourishing environment where people can learn the art of living in harmony with one another and with the Earth.

Blue Cliff Monastery is a mindfulness practice center and monastic training center founded by the Vietnamese Buddhist monk, author, and peace activist, Thich Nhat Hanh (Thay).

Blue Cliff is a place to quiet the mind, look deeply, and enjoy the wonders of life within and around us through the practices of sitting meditation, walking meditation, mindful eating, deep relaxation meditation, and sharing togetherness. We invite all who wish to cultivate peace and happiness in their lives to plan a visit--for a day or for a retreat.

This 400-acre sanctuary rests peacefully in the chaparral mountains of southern California, surrounded and protected by oaks and the natural landscape. It was established in July 2000 by the Plum Village four-fold Sangha. Now, it is a safe and serene refuge for many practitioners to come and learn the art of mindful living and to practice with a community, a Sangha.

Magnolia Grove Monastery is a residential monastery and is simultaneously, Magnolia Grove Meditation Practice Center, a Mindfulness Practice Meditation Center in the tradition of Plum Village, founded by Zen Master Thich Nhat Hanh, who was nominated for a Noble Peace Prize by Dr. Martin Luther King Jr..
Initiatives

The funds donated to the Thich Nhat Hanh Foundation benefit the North American monasteries and Plum Village monastery in France founded by Thay. In addition, financial support is devoted to humanitarian assistance and Dharma education and outreach programs.

The support we can provide is only made possible with the generosity and commitment of people like you who want to give back to Thay's practice. Gifts given for general support provide needed funding for many of our mindfulness practice efforts. It is also possible to designate your gifts for programs or practice centers especially close to your heart.
Publishing

The Mindfulness Bell is a journal of the art of mindful living. To be mindful means to dwell deeply in the present moment, to be aware of what is going on within and around us. Practicing mindfulness cultivates understanding, love, compassion, and joy. This practice helps us to take care of and transform suffering in our lives and in our society.

Parallax Press is a nonprofit publisher, founded and inspired by Zen Master Thich Nhat Hanh. We publish books on mindfulness in daily life and are committed to making these teachings accessible to everyone and preserving them for future generations. We do this work to alleviate suffering and contribute to a more just and joyful world.